Research your market to evaluate the demand for and identify competitors of your product. 
Describe your product in detail, including specifications and safety measures. 
Develop a marketing strategy that includes branding, web design, and digital advertising. 
Create a financial plan outlining budget, revenue, expenses, break-even point, cash flows, and profit margins. 
Finalize your plan in a clear and concise manner. 
Are you an entrepreneur who has a brilliant, unique product idea, but you're not sure how to develop a solid business plan? Don't worry; you're not alone. Creating a business plan for a unique product can be daunting, but it's crucial if you want your idea to become a successful reality. The process can be overwhelming, but with careful planning and execution, you can create a business plan that not only lays out clear goals but also convinces investors to provide you with seed funding. Here's a guide.
Step 1: Research Your Market
The first step to developing a successful business plan is to research your market and target audience thoroughly. Conduct market research to determine your product's pricing, features, and, most importantly, how it solves a problem for your target audience. Here are some ways you can do this:
Evaluate the Demand for Your Product
One essential element of successful product market research is to evaluate the potential demand for your product. To do this, you need to assess the current market size and potential growth of the niche you are targeting. You can use a combination of primary research, such as surveys, interviews, or focus groups, and secondary research, such as desk research or market reports to evaluate the potential market size.
Identify Your Competitors
Another essential element of successful marketing research is to analyze your competition. Analyzing your competitors will help you understand the strengths and weaknesses of their products, so you can develop a strategy to differentiate yourself from them. You should also look at what techniques they are using for pricing, distribution, promotion, and customer service, as well as identify any gaps or opportunities in the market.
Determine Your Ideal Customer
It's essential to identify your ideal customer. The best way to do this is to create buyer personas — detailed profiles of your target customers that include demographic information, behaviors, and motivations. This will help you understand what their needs are so you can develop a product or service that meets them.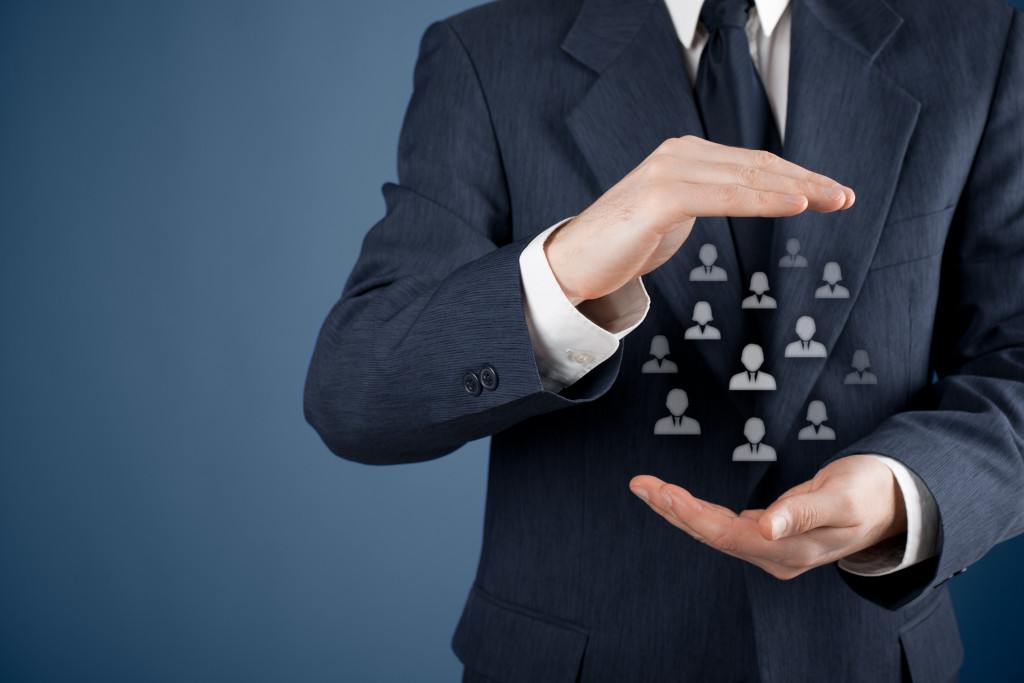 Step 2: Describe Your Product
Describe your product in depth to convey its unique features and advantages to your target audience. It's best to include things like specifications, the product's lifespan, and any safety measures taken in the production process. 
Additionally, you can also add visuals like photographs or illustrations to present your product accurately. For instance, if you're selling a medical device, adding a diagram or video of the product in action will help viewers understand its use and benefits.
Once you've described your product, it's time to plan your company's mission, objectives, strategies, and goals. It's important to be as detailed and precise here as possible; this will help potential investors understand the value of your product and make sure everyone is on the same page.
Step 3: Develop A Marketing Strategy
Developing a marketing strategy is crucial for spreading the word about your product. The plan should outline promotional activities, target market focus, and market positioning. The plan should also highlight the channels used to reach customers. Partner with trusted marketing agencies who specialize in the following:
Branding
Branding is a crucial element of any successful marketing strategy. It involves creating a unique visual identity for your product that conveys its core values and purpose. This includes the design of logos, product packaging, and other visual elements. It's essential to create a cohesive brand image that resonates with consumers and encourages them to form an emotional connection with your product.
Web Design
Web design and development are essential for creating a professional online presence. The website should be user-friendly, visually appealing, and optimized for search engines. This will help potential customers find your product efficiently and make it easier to convert them into paying customers.
Digital Advertising
Digital advertising is a cost-effective way to reach potential customers on the web. You can use a variety of digital marketing tactics, such as search engine optimization, pay-per-click ads, and social media marketing, to reach your target audience.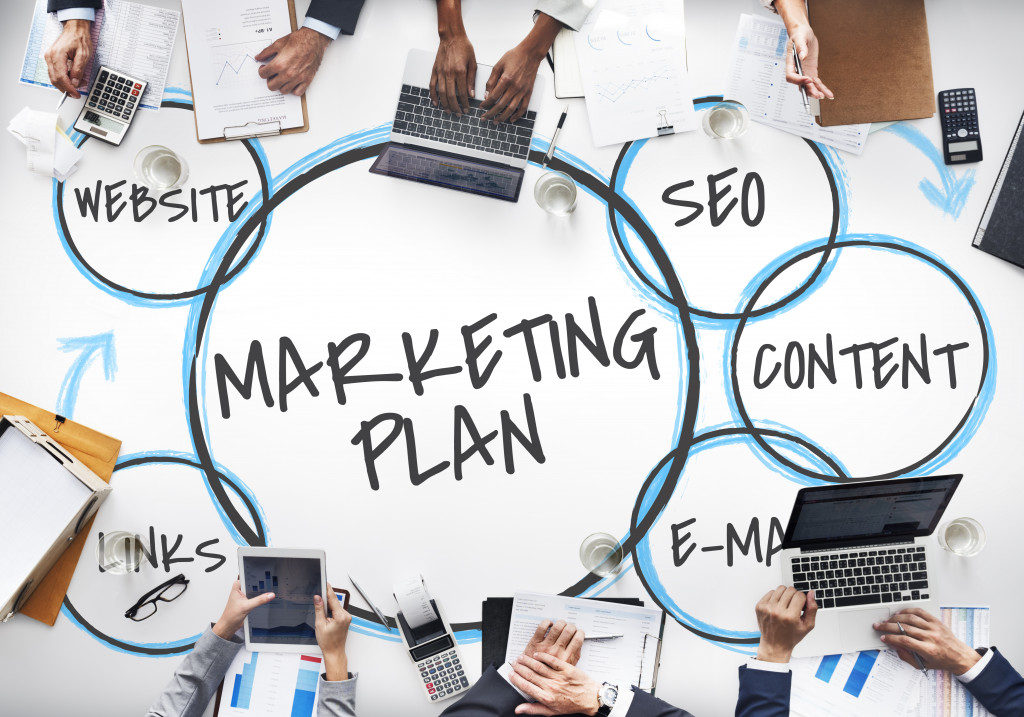 Step 4: Create Your Financial Plan
The financial plan of your business plan should outline your budget, projected revenue, and projected expenses. It should also provide a detailed analysis of the break-even point, cash flows, and profit margins.
You should be realistic in your projections and include a contingency plan in case things don't go according to plan. For example, if you're opening a physical store, plan for unexpected expenses like rent hikes or plumbing problems.
Once you have all the necessary information, it's time to finalize your business plan. Your business plan should be clear and concise; make sure it contains key facts and figures that can convince investors to invest in your product.
Developing a successful business plan for a unique product takes research, time, and effort. However, it's a fundamental step on the path to executing your idea and building a successful business. Combining every aspect listed above will provide you with a comprehensive and executable business plan that attracts the right people and delivers results. By following these steps, you are on the path to setting your groundbreaking idea up for success.