The digital revolution is one of the most critical changes businesses have undergone in recent decades. It brought new opportunities and challenges. The benefits of the digital process are numerous, and companies should take advantage of them.
Some of the most important benefits are:
Increased communication

Thanks to digital technologies, businesses can communicate with their customers, employees, and other stakeholders faster and more efficiently than ever before. This can improve relationships and help companies get feedback quickly.

Greater efficiency

Digital technologies make it easier for businesses to manage their operations more efficiently. It can lead to cost savings and improved productivity.

Improved customer service

With digital technologies, businesses can provide better customer service by offering personalized experiences, faster response times, and more convenience (e.g., online shopping).

Greater reach

Digital technologies allow businesses to reach a larger audience than ever before. This can help companies grow their business and tap into new markets.
To back up these claims, here are a few statistics:
According to a study by Boston Consulting Group, global companies that have made the most successful transition to digital will achieve an additional $1 trillion in annual revenue by 2020 (compared to those that have not digitized as successfully).
A study by IDC found that global spending on information and communication technology (ICT) will reach $5 trillion by 2019, an increase of $1 trillion from 2015.
According to a study by Cisco, mobile data traffic will increase 26-fold between 2015 and 2020 (from 2.5 exabytes per month to 66 exabytes per month).
It becomes clear that businesses must prioritize digital transformation. What exactly should they be prioritizing, though?
The answer depends on the company and its specific situation, but there are a few general areas that all businesses should prioritize.
E-Commerce
The digital revolution has created new opportunities for businesses to reach customers in ways never before possible. One of the most important ways companies can take advantage of this is through e-commerce.
E-commerce helps businesses sell products and services online, reaching a larger audience than ever. Additionally, it provides:
A more personalized customer experience.
Faster response times.
More convenience (e.g., online shopping).
It can lead to better customer service and increased loyalty.
Additionally, e-commerce can save money. Companies can reduce marketing, sales, and distribution costs by selling products and services online.
Overall, e-commerce is an essential strategy for businesses in the digital age. It allows them to reach more customers, provide a better experience, and save money.
Process Streamlining
Digital processes can help businesses streamline their operations and improve efficiency. Companies can save time and money by automating tasks and using digital communications.
For example, a company can use digital processes to automate its order-to-delivery process. This step can help speed up the process and reduce errors. Additionally, businesses can use digital communications to manage their supply chain more effectively. It can help ensure that products are delivered on time and to the correct location.
Overall, businesses can benefit significantly from streamlining their processes using digital channels. It can lead to increased efficiency, improved customer service, and reduced costs.
However, business operations will get disrupted when there is no proper plan for digital transformation.
There are a few key considerations businesses should keep in mind when planning their digital transformation:
What processes can be digitized?
How will digital transformation improve efficiency?
What are the costs of digital transformation?
What are the risks of digital transformation?
With these questions in mind, businesses can develop a plan to help them make the most of the digital revolution.
Digital Marketing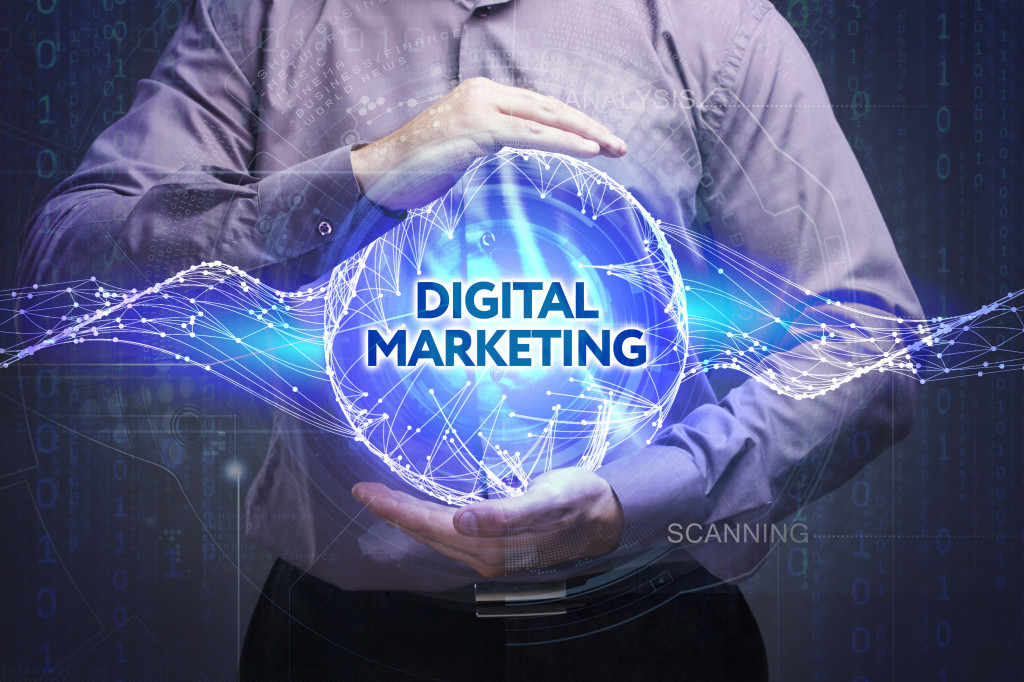 Perhaps one of the most critical aspects of digital transformation is digital marketing. In the past, businesses have relied on traditional marketing channels, such as television and print advertisements.
However, with the advent of the internet, businesses now have access to new marketing channels, such as social media and search engine optimization (SEO). These new channels allow companies to effectively reach a larger audience. Additionally, they provide more opportunities for engagement and interaction with potential customers.
Digital marketing is essential for businesses in the digital age. It allows them to reach more customers, interact with them more effectively, and save money on marketing costs. However, it can be challenging to dedicate resources to the personnel, strategies, and tools attached to digital marketing. Fortunately, you can partner with creative digital marketing agency services to help you jumpstart your digital marketing efforts. They will cost less, and the number of customers you can attract will be worth the investment.
Partnering with a creative digital marketing agency can help your business get the most out of digital marketing. They can provide expert guidance on the best strategies and tools to use. Additionally, they can help you develop an effective plan to reach your target audience.
Final Thoughts
Digital transformation is essential for businesses in the digital age. It allows them to reach more customers, improve efficiency, and save money. However, planning and executing a successful digital transformation can be challenging. Fortunately, focusing on these three areas—e-commerce, process streamlining, and digital marketing—can help you make the most of the digital revolution.