The spa industry is constantly evolving. What was once a luxury for the rich and famous is now a necessity for many people. According to statistics, the number of annual spa visits reaches 190 million in the United States alone. This figure is much higher than the previous data, which is 150 million.
As lives get busier and more stressful, more and more people are turning to spas to help them relax and rejuvenate. And if you are in the spa industry, staying on top of the latest trends is crucial to provide your clients with the best possible experience. Here are some innovations that you can incorporate into your business to stay ahead of the competition:
Virtual Reality Experiences
Virtual reality (VR) is no longer just for gamers. One of the latest trends in the spa industry is incorporating this element into treatments. VR is beneficial for various purposes, such as helping clients relax before their treatment or providing them with an immersive experience during their massage.
There are now VR spas where you can relax on a virtual beach or forest. It is a great way to provide customers with a unique environment that makes them want to return for more. Many businesses also use VR to give customers a spa tour before they even step inside. It helps them visualize what the experience will be like and builds anticipation.
Whichever way you decide to use VR in your business, it will surely be a hit with your clients. So, investing in this technology is wise for any spa owner. As a result, you will be able to provide a one-of-a-kind experience that will keep your customers coming back for more.
Incorporating Natural Elements
As people become more eco-conscious, they are now looking for businesses that reflect their values. If you want to attract this customer base, consider incorporating natural elements into your spa.
It can be anything from using sustainable and organic products to investing in renewable energy sources. Something as simple as using recycled paper for marketing materials can go a long way in showing your commitment to being eco-friendly.
You can also use this as an opportunity to educate your clients about the importance of taking care of the environment. Doing so will attract new customers and promote a cause that is important to many people.
Offering Unique Treatments
Clients are always on the lookout for new and unique treatments. To stay ahead of the competition, you must offer services that are not readily available at other spas.
One way to do this is by incorporating new technologies into your treatments. For example, researchers are promoting thermotherapy, which involves warm baths. It is said to help with pain relief and recovery from injuries. You can offer this service by investing in a water heater and special tubs. However, this service requires continuous maintenance to ensure the water temperature is just right. In that case, working with an experienced commercial water heater plumber is essential.
Nonetheless, offering unique treatments is a great way to stand out from competitors. It will also help you attract new clients looking for something different. Thus, boosting your business's bottom line.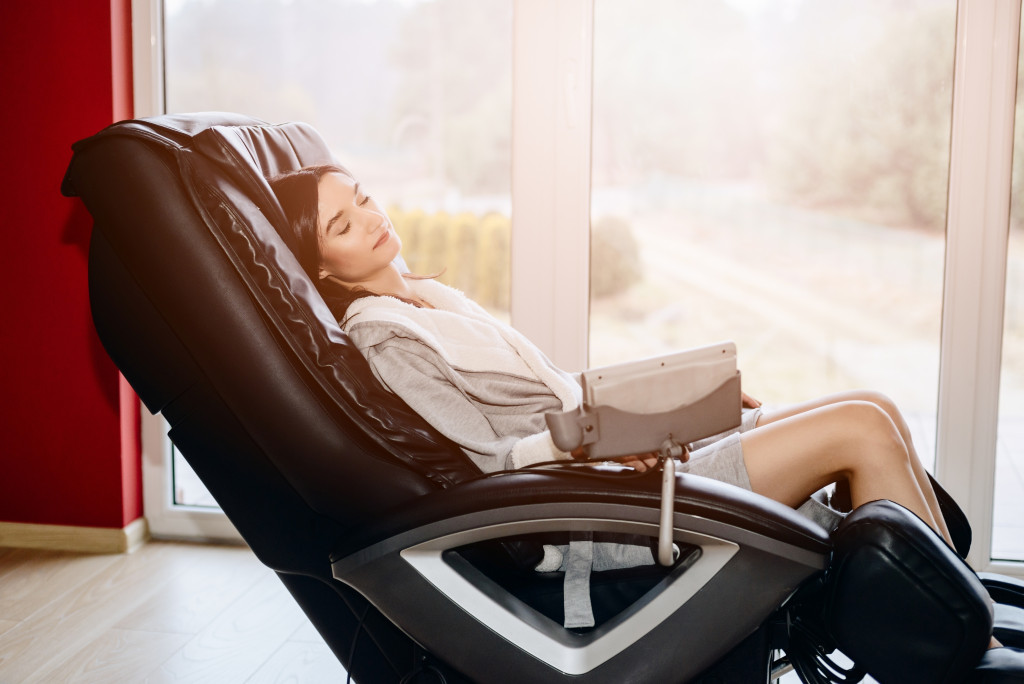 Robotic Massage Chairs
Mechanical devices are becoming increasingly popular in spas all over the world. That is because they offer a variety of benefits, such as targeting specific areas and providing a more customized experience.
In particular, massage chairs are now equipped with robotics to provide a more human-like experience. It is achieved using sensors to map the body's contours and apply pressure accordingly. Moreover, these chairs come with built-in heaters and speakers so clients can relax even further. As such, you can incorporate robotic massage chairs into your business, which is a great way to offer your clients a unique and luxurious experience.
You can find these chairs from a variety of manufacturers. However, it is essential to do your research to find the best quality and value for your money. After all, you want your clients to have a positive experience that keeps them returning for more.
As the spa industry continues to grow, so does the competition. If you want your business to succeed, it is vital to stay on top of the latest trends. You can take your spa business to the next level by offering unique treatments and investing in cutting-edge technologies. And with the above elements, you can provide your clients with a unique and unforgettable experience. So, don't wait; start upgrading your business today and see the difference it makes.