A digital revolution is taking place worldwide, with innovation being accelerated by technological advancements. Everywhere you turn, tech is reshaping industries and communities in ways people could not have imagined a few years ago.
This year, there were some groundbreaking innovations. Here are a few that are really noteworthy:
Artificial Intelligence
Artificial Intelligence (AI) has made it easier for everyone to live, work, and play, making it one of the leading technology developments even to this day. For instance, AI has made it possible for indoor golf courses and driving ranges to provide a golf simulator experience, allowing you to play and practice on high-end technology just like a pro.
Overall, AI is famous for its presence in image and speech recognition, mobile personal assistants, navigation apps, mobile personal assistants, and other applications.
WFH Technology
Work from home (WFH) technology is a tech trend that'll be on the top for a while. That's because many companies have shifted to this method of working due to the pandemic. These include tools such as Zoom and Google Hangouts, helping enterprises facilitate remote working worldwide. Visual collaboration platforms such as Eloops and Slab are also part of the WFH technology trend, assisting virtual teams in tracking project progress, sharing content, and interacting.
All in all, WFH technology can help companies and employees optimize productivity.
Hyperautomation
As people become accustomed to convenient solutions, Hyperautomation has become a massive technology trend in the business world. It refers to how companies automate their operations with the help of tools such as AI, robotics, and Machine Learning. Hyperautomation will become one of the biggest trends for businesses no matter the scale in the coming years, especially for those struggling due to corporate debt or legacy business processes that aren't optimized.
Moreover, Hyperautomation comes to leverage companies with features such as improved productivity, automated processes, accurate insights, and fewer risks. It's the key to operational resiliency for businesses to continually adjust their operations, helping them continue thriving even amidst a crisis.
Cybersecurity Mesh
As more people move to online transactions and businesses open their eCommerce shops, cybersecurity has become a massive technology trend. Because of the pandemic, handling sensitive digital data has become a significant priority since cybercrime became more frequent, with data easily accessible due to more advanced phishing tools.
Cybersecurity mesh can resolve this issue by offering you a more versatile, scalable, and distributed method for cybersecurity measures.
It allows security perimeters on your platforms to be more defined around your identity or thing. Overall, cybersecurity mesh helps you access any digital asset you have more securely, regardless of where you've stored the data.
Internet of Behaviors
Internet of Behaviors or IoB refers to using data to change "behaviors" via feedback loops, allowing you to gather, process, and combine information from different sources. These "sources" include commercial customer data, social media statistics, citizen data handled by government agencies or the public sector, public domain deployments, facial recognition, and location tracking.
Internet of Behaviors can help public or private entities gather information to influence behavior, drawing practical insights for their respective platforms — making it an overall powerful digital tool.
Cloud Technology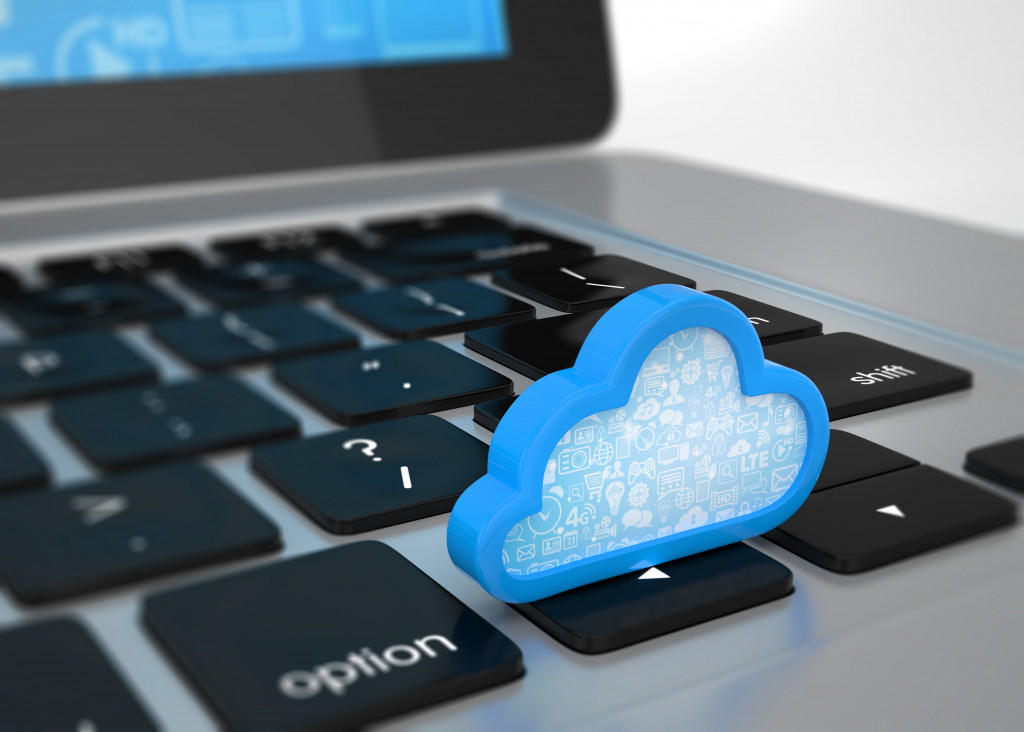 Although this technology trend was already big for a long time, it only grew more prominent in recent years. Cloud-based platforms make it possible to access other technologies with ease. It can help companies across different industries deploy innovative technologies with minimal investment in tools or expertise. As more people choose to stay at home, more and more companies rely on cloud technology to help them develop scalable solutions and get work done faster. Experts predict the Cloud technology market to exceed $360 billion by 2022.
Human Augmentation
Human augmentation refers to a series of innovations seeking to improve human abilities and overall productivity. These include items such as prosthetics, AR lenses, and RFID tags infused in actual people. It can help enhance human cognition, perception, and action abilities, and you can accomplish this by sensing and actuation technology alongside AI. Overall, human augmentation can be a huge help in streamlining a person's daily life.
5G
5G can do more than loading webpages quicker and reduce the waiting time on YouTube videos to load and buffer. As bandwidths expand, mobile connectivity has paved the way for novel internet use cases — and 5G would develop further. It refers to networks that utilize cutting-edge technology, such as augmented reality and virtual reality, allowing you to access different technologies anywhere.
In a nutshell, 5G enables you to access more advanced technologies like big data whenever and wherever you want.
Although new technologies are emerging and continually upgrading, the top technology trends show great potential in streamlining processes in different applications and industries.