According to a recent study, many people were faced with abrupt changes in their lifestyles because of the pandemic. As a result, more people are gaining weight.
With lockdowns being lifted and vaccines gradually administered, you now have the time to shed those unwanted pounds you gained when stay-at-home orders were first announced. And it's never been easier to get active. Technology is here to help.
You can download workout and exercise apps on your smartphone, laptop, and tablet. You can cast it on your TV and watch it while it streams. If you have a smart TV, you can watch it directly on your television screen. How you want to watch or listen to your workout app depends on you. Whether you're on the go or simply at home, you can exercise any time.
Plus, there's a whole market of fitness apps designed to make exercises and workouts easier and fun. All you have to do is pick an activity that you like. Apps also track your progress, so that's not a problem for you. And the best of all is that most of them can be used for free. After downloading an app, you can start instantly.
There are different kinds of fitness apps. Decide first which one you'd like to try:
Different Kinds of Fitness Apps
There are exercise apps for short workouts. They can be as short as five minutes, which is excellent if you have a tight schedule. You can sneak in a quick workout any time of the day. Short exercises are also ideal if you've just started to get fit.
Some exercise apps track whatever physical activity you're doing and count it as exercise. The goal is to keep you moving. These apps have a target list that is used to motivate users to move. Often, these apps are linked to fitness trackers, heart rate monitors, and other health tracking devices. Fitbits and smartwatches are perfect examples of wearable technology designed for the healthcare industry.
Some apps offer workout music to inspire users to exercise. It is, however, the on-demand workout apps that get the most downloads. They vary in price and offerings, which is great considering people have different preferences.
Some apps provide live instructions, while there are pre-recorded videos. There are apps that coach users, while there are apps that provide instructions. It all depends on which you choose. Here are some of them that you can choose from.
Freeletics
If you like high-intensity interval training (HIIT) exercises, Freeletics is perfect for you. It offers quick, sweaty workouts focusing on bodyweight exercises, including burpees, lunges, squats, push-ups, and variations of these exercises while monitoring your heart rate. If you like personalized HIIT exercises, they also offer a coach to help you but for a price. They have a basic plan, though, and it's free.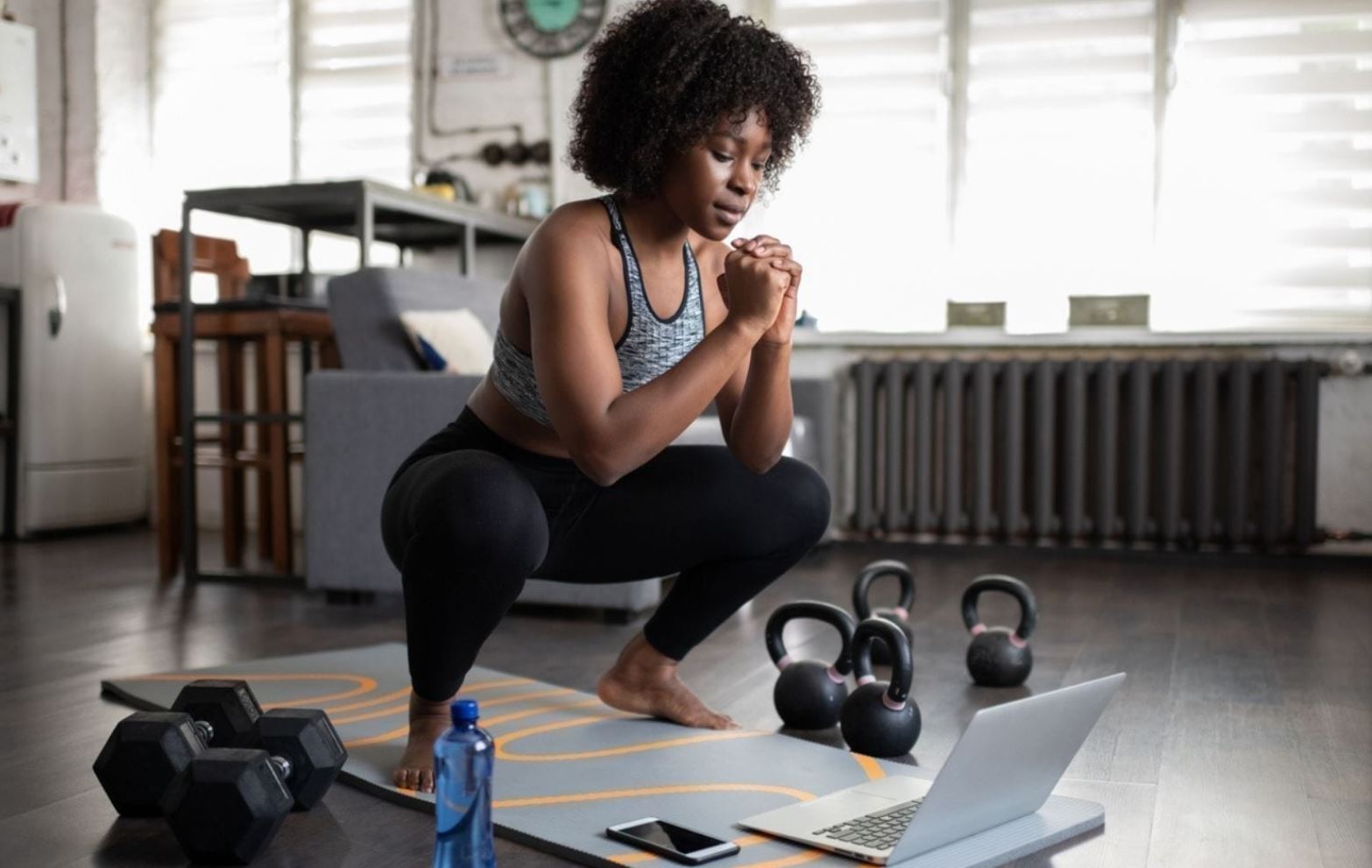 Jefit
If you like using gym equipment with your workouts, Jefit is ideal for you. Together with its exercises, it offers a customizable workout guide, planner, and tracker to suit your fitness goals. You also get to connect with other users through its online community. All of these are for free.
If you want upgrades, Jefit offers monthly and yearly elite plans. Aside from the usual features, these plans provide a more detailed version of progress reports plus more workouts.
My Fitness Pal
My Fitness Pal is your all-around fitness app. Aside from exercises, workouts, and a tracker, the app also helps users create their own healthy meal plans. You can use it to connect with other wearable tech and health apps. It also has an online community where you can join in. The app is free. If you want more features and access, you can subscribe to their premium plan. It's free for the first month.
Aaptiv
Get your gym headbands ready; this workout app is for you. It's an audio-only app that features more than 1,000 workouts by trainers that you can choose from. Trainers will guide you, providing techniques, tips, and support to help you reach your fitness goals.
What's great about the app is that it has a wide range of workouts for women with different activity levels — from yoga to strength training. All you need is your smartphone and wireless headphones—no more distractions from any screens.
7 Minute Workout
If you're a busy person, this workout app developed by a Johnson & Johnson exercise physiologist is for you. As its name implies, it offers users seven-minute workouts that can be easily incorporated into one's schedule. There are 74 exercises that you can use in 22 routines, creating 1,000 low to high-intensity variations.
Unlike all the apps mentioned earlier, 7 Minute Workout is free.
Where Fitness Apps Help Best
Being physically active has many benefits. But according to Healthline online magazine, if you're not consistent with it, you will not reach your goals. All you need is an app that can motivate you to stick to a routine long enough to show results. While there are only five apps here, you can still choose from thousands of apps on your smartphone today.