Nowadays, starting a business from home is easier than ever. With technology becoming increasingly accessible, there's no need to rent office space or buy expensive equipment. However, with this newfound accessibility comes a whole new set of challenges. Here are six tech tips to help you get your home-based business up and running smoothly.
1. Choose a Dedicated Workspace
If you're going to be working from home, it's important to have a dedicated workspace. This will help you stay organized and focused on work rather than getting distracted by household chores or other activities. A spare bedroom, basement, or even a corner of the living room can work as long as it's quiet and free from distractions.
For example, if you have young children at home, it may be best to set up your workspace in a room that can be closed off from the rest of the house. Converting your basement into an office is also a great way to create a dedicated workspace. Contact basement remodeling contractors to make sure the space is set up properly for working.
2. Invest in a Good-Quality Laptop or Computer
This is probably the most essential piece of equipment you'll need for your home-based business. Whether you're doing design work, coding, or simply writing, you'll need a good-quality laptop or desktop to get the job done right.
If you're on a budget, look for deals on sites like Craigslist or eBay. You can often find great deals on lightly used laptops and computers. Just make sure to do your research before making a purchase. Your local computer store is also great for finding deals on new and used equipment.
3. Get a Reliable Internet Connection
You'll need a reliable internet connection to get the job done if you're working from home. Otherwise, you'll constantly be dealing with dropped connections and slow speeds. Cable or fiber optic is usually the best option for business users, but if you're on a budget, DSL can be an adequate solution.
You may have to get creative with your internet connection if you live in a rural area. Satellite internet is an option for rural homeowners but can be expensive and have high latency. You could also look into mobile hotspot devices that use your cell phone's data plan.
4. Invest in Cloud-Based Storage and Backup Solutions
When you're working from home, it's important to have a reliable way to store and back up your files. Plenty of cloud-based storage solutions are available these days, such as Dropbox, Google Drive, and iCloud. Whichever service you choose, sign up for a paid account, so you have plenty of storage space and can access your files from anywhere.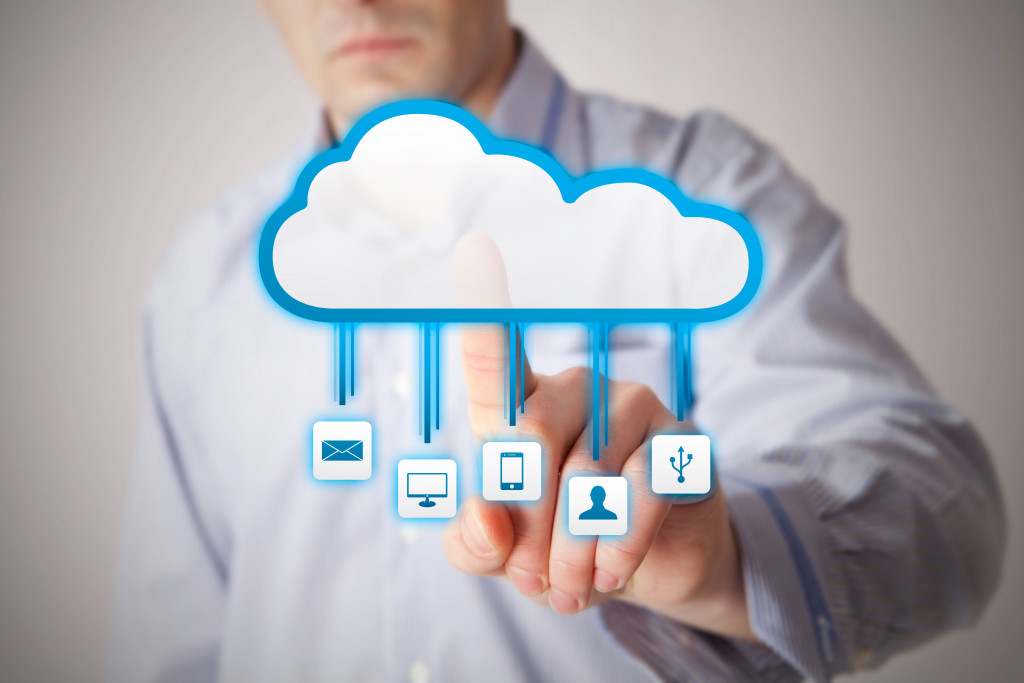 You should also have a local backup solution if your internet connection goes down or your cloud-based storage service experiences an outage. An external hard drive is a good option for backing up files locally. Just make sure to connect it to your computer regularly, so your backups are always up-to-date.
5. Get a Dedicated Business Phone Line
If you're running a home-based business, it's important to have a dedicated business phone line so that clients can reach you when needed. A VoIP service like Skype or Google Voice is a great option for small businesses, as it's relatively inexpensive and easy to set up.
You could also consider using your cell phone as your business line, but this can get expensive if you're not on an unlimited data plan. If you go this route, make sure to set up a separate voicemail box for your business calls so that you can easily keep track of messages.
6. Get the Right Software
Depending on the type of business you're running, you'll need different kinds of software to help you get the job done. For example, if you're doing a lot of design work, you'll need graphic design software like Adobe Photoshop or Illustrator. And if you're coding, you'll need a good code editor like Atom or Sublime Text.
Plenty of free and open-source software options are available, so you don't necessarily need to spend much money on commercial software. But if you need a certain piece of software to get the job done right, don't be afraid to invest in it. It will likely pay for itself in no time!
There you go! These are just a few of the essential pieces of equipment and software you'll need to get your home-based business up and running. Of course, every business is different, so you may also need other things. Make sure you have everything you need to get the job done right, and you'll be successful!