Starting a laser engraving business can be an exciting and rewarding venture. Laser engraving is a high-precision process that uses lasers to etch intricate designs on wood, metal, glass, plastic, and more surfaces. It offers the opportunity to create beautiful works of art and personalized gifts for customers.
This business is becoming increasingly popular as technology advances and the demand for high-quality, custom laser engraving increases. In fact, there are about 200,000 laser engraving businesses in the US alone! And that number is only growing.
If you've been considering starting a laser engraving business, this guide will provide all the information you need to get started.
Equipment Required for Laser Engraving
The first step in setting up your laser engraving business is purchasing the necessary equipment. You'll need a computer with design software, a laser engraver machine, and safety glasses or a safety shield to do laser engraving. The type of machine you choose will depend on the materials you plan to work with and the size of your projects. Smaller machines are great for smaller items like jewelry or keychains. In comparison, larger machines may be able to handle more oversized products like furniture or signage.
In addition, a c02 laser cutter and an air compressor are often used in laser engraving businesses. The c02 laser cutter cuts materials such as wood and metal. At the same time, the air compressor helps provide a clean and dust-free work space.
It's also important to consider what kind of power source you'll need for your machine. Some machines require an electrical outlet, while others run on batteries or solar energy. Be sure to research each option before making your decision so that you choose the suitable machine for your needs.
Materials Needed for Laser Engraved Projects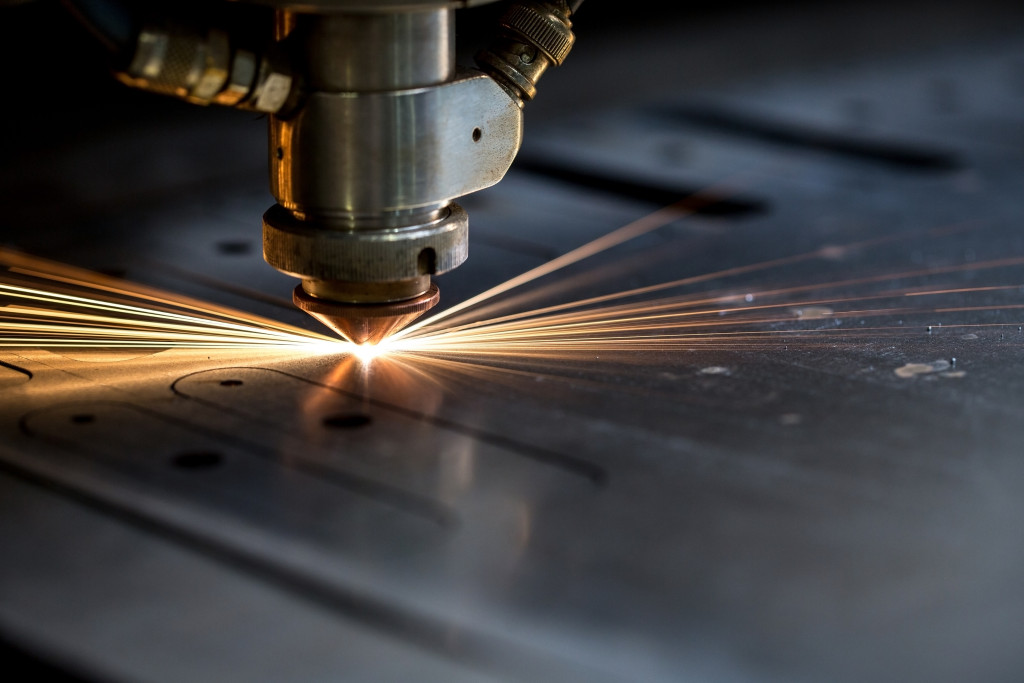 The type of material you choose will depend on the design and item you're creating. Here are a few of the most popular options:
Wood – Wood is an excellent choice for laser engraving because it allows for intricate design details. When using wood, it's vital to ensure that it has been treated beforehand, so it doesn't warp during the process.
Plastic – Plastic is another excellent material for laser engraving because it also allows for intricate designs and can be used to create both textured and smooth surfaces. However, plastic does have some drawbacks, such as fading over time due to sunlight exposure.
Metal – Metal is one of the best materials to use when creating items with long-lasting quality and durability in mind. The process of laser engraving metal requires high temperatures, which can cause warping if not done correctly, so it's essential to be mindful of this when selecting your material.
Glass – Glass can be difficult to work with but produces stunning results when engraved correctly. The key with glass is to make sure it's thick enough so that it won't shatter during the process; however, thinner glass can also be used depending on what type of design you're trying to achieve.
Fabric – Fabric can also be laser engraved with beautiful results; however, fabric tends to warp more easily than other materials, so proper preparation is key before beginning any project. It's also important to note that fabric may fade faster than other materials due to wear and tear.
Finding Customers & Promoting Your Business
Once you have all of the necessary equipment and materials in place, it's time to start looking for customers! One way to find new clients is by networking with local businesses that might be interested in custom-engraved products such as signs or awards.
You can also promote yourself through social media platforms like Instagram and Facebook or even join relevant industry groups on LinkedIn, where potential clients may find you more easily than ever! Don't be afraid to get creative with your marketing strategies – and don't forget to always look for new ways to reach out and showcase your work.
Additionally, don't forget traditional methods such as word-of-mouth referrals from friends and family who know about your services – these can often be invaluable sources of leads!
The Bottom Line
Starting a laser engraving business can be incredibly rewarding both financially and creatively if done right! With proper planning and preparation, it can also be a relatively straightforward process – just make sure that you have all the necessary equipment in place (a computer with design software plus a laser engraving machine) along with access to quality materials such as wood, metal, glass, plastic cardstock, etc., so that you can create beautiful projects for your customers! Once everything is ready, it's just a matter of finding those clients – whether through networking with local businesses using social media platforms, joining relevant industry groups online, or utilizing traditional word-of-mouth methods from friends/family.