From a business standpoint, office equipment is things that you buy and pay off or depreciate the cost over its expected useful life. You can purchase a computer and then deduct it from the annual expenses over three years, even if you use it for more than five years. However, in today's corporate environment, more and more equipment is small and cheap and is replaced after two year
Typically, these are electronic gadgets with a single purpose. These also happen to be fun to play with. The following are the top office gadgets that office administrators and staff use every day.
A significant advantage of these gadgets is that they can be deducted as capital expenditures. Like allowances for buying company property or capital expenses, these gadgets can be tax relief, as well as valuable office equipment.
Noise Cancelling Headphones
Working in an office, especially in a home office, requires personal space and quiet. Some people also need to be in their music bubble. A noise-canceling headphone is a gadget that is useful for the office administrator and staff alike.
The noise-canceling feature of this headphone eliminates background noises, including voices. Because each person's tolerance to noise level differs, the noise-canceling headphones today come with adjustable settings. They also usually have additional features such as a microphone and volume control button on the earpiece.
Charging Station
There was a time when a person only had a single phone. If there was a need for a second phone number, then you bought a dual-SIM phone. Those days are gone. With a view to separate business and personal life, most people have at least two phones they bring to the office. More phones mean that there are also more chargers connected to the wall socket.
The charging station is a solution to the problem. This gadget reduces the number of chargers in the office by one.
Aside from being a charging station, a decent quality one can also be used as a dock for smartphones and tablets, eliminating the need to have all your devices lying on your desk. It also comes with USB ports that are useful for charging other gadgets.
Portable LCD Projector
While monitors are the most common devices in an office, they can be tiny. For some presentations, a larger LCD projector is needed. This gadget has uses beyond the mere presentation. A larger image size makes video conferencing more engaging. It also allows presentation from a smartphone. Many projectors also have speakers, so you do not need to bring speakers. Portable projectors can be small enough to literally hold in the palm of your hand.
Sweating under the lights during a presentation is uncomfortable. The projector screen allows you to choose your preferred angle on where you want your presentation visible on the screen, making it more comfortable for all concerned. It also speeds up the setup time compared to traditional projectors.
USB 3.0 Docking Station
The latest USB 3.0 devices usually have only one or two USB-C connectors. It becomes a problem for most users because of the number of other devices they connect to the computer. The docking station solves this problem. It connects to the computer and allows users to connect multiple devices through a single USB-C connector.
The best docking station not only acts as a hub for all USB devices, but it also adds additional ports such as Ethernet connection and video outputs such as HDMI and DVI. It is handy when the laptop does not have those ports.
Extra Monitors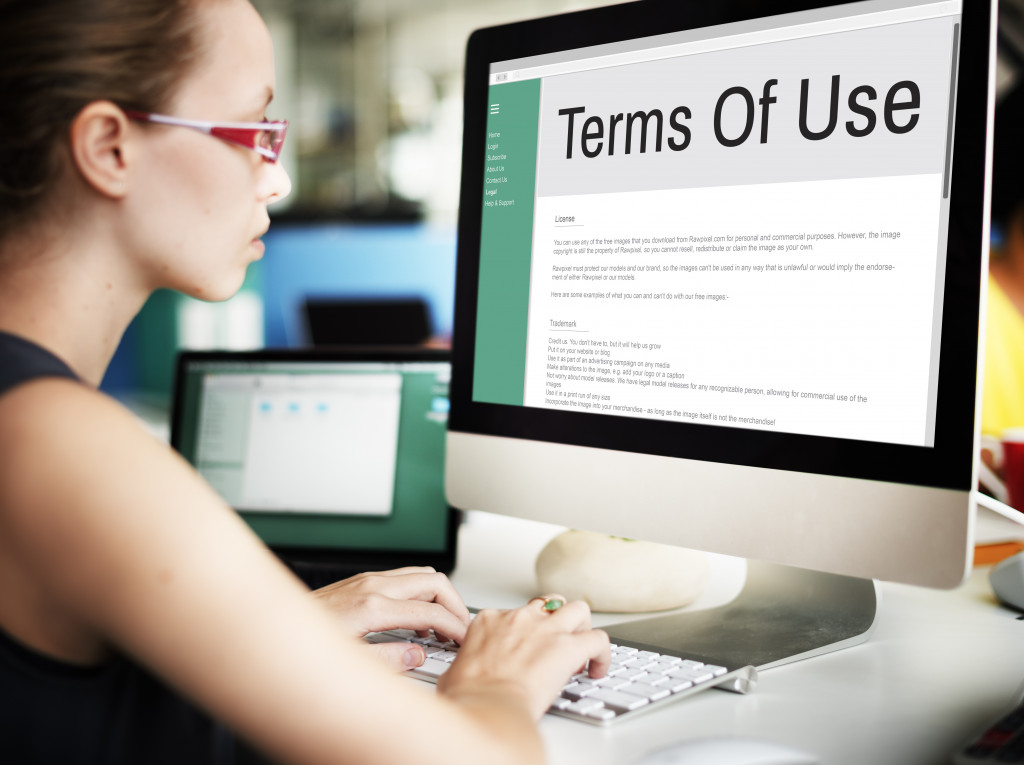 Most people use a laptop at the office. It is portable and handy. However, it usually has a small screen. The user can have an extra monitor or a tablet as a second monitor to solve the screen space. On the Mac, an iPad could be connected via Sidecar, extending the screen size.
The monitors are usually connected to the laptop via a standard video cable or USB-C cable. The docking station is also used in this case, but without connecting it to the external monitor, making all USB ports available on both devices.
Multiple USB Connector
The USB port has lived up to its name as a universal connector. Almost every device has a USB port for data or for charging. The only issue with the USB connector is that it has evolved physically for use with different devices. For charging purposes, you can have a standard USB terminal on one end of the cable and any of 3 different connection types on the other end.
To solve this problem, you can make use of a 3-in-1 USB cable. Instead of three different cables, this cable has three different terminals at one end: a mini-USB port, a Type-C port, and an Apple Lightning port.
Conclusion
There are many other gadgets you can have in your office. The given examples highlight the most useful ones. They help with the administration of a business and should not be overlooked, regardless of its intended purpose.