As a business owner, you always want to offer the best possible service to your customers. After all, they are the ones who keep your business running! Every customer is different, and each one has their own unique needs. That's why it's essential to think about ways to improve your customer service constantly.
But what does it take to provide truly excellent customer service? In this blog post, we'll explore some tips and tricks for offering better services to customers in your online business.
1. Get to know your customers.
Take the time to learn about their individual needs and preferences. What motivates them? What Pain points do they have? The better you understand your customers, the better you can serve them. If you have a customer loyalty program, make use of it! Gather customer data and feedback so you can continually improve your services.
Depending on your business, you might also want to consider conducting customer surveys or focus groups. This can be a great way to get detailed feedback about what customers like and don't like about your business. You can use this information to make changes that will directly improve the customer experience.
2. Offer discounts and promotions.
People love a good deal! Discounts and promotions are excellent ways to show your customers that you appreciate their business. Many customers are also more likely to be loyal to a business that offers loyalty programs or rewards. If you don't already have something like this in place, now might be a good time to consider it.
Some delivery companies also offer shipping discounts to small retailers to pass the savings on to their customers. They may also offer other services, like free returns or expedited shipping, that can be a great way to improve the customer experience. But be sure to research before signing up for any services, as they may not be available in all areas.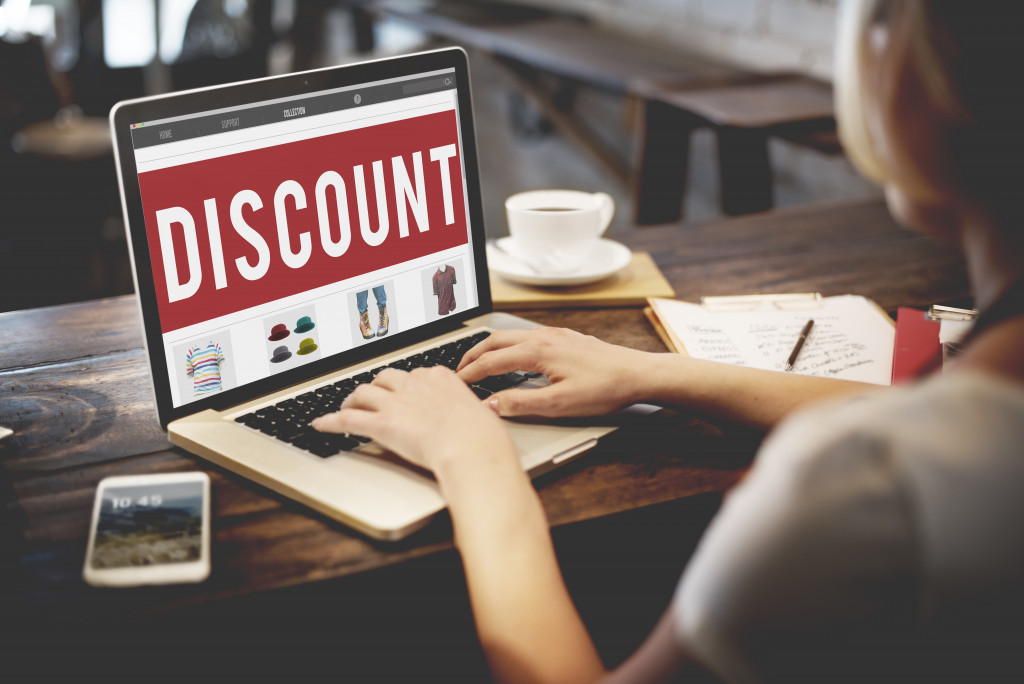 3. Offer multiple channels for customer support.
Some people prefer self-service options like FAQs or online tutorials, while others prefer speaking with a live person on the phone or over chat. Offering multiple channels for customer support ensures that everyone can get the help they need in the way they want. You can even offer different levels of support, like basic support for self-service options and premium support for those who need more assistance.
But don't stop there! Take a step back and look at the overall customer journey. Are there any other touchpoints where you can provide support? For example, you might want to offer help before someone even purchases on your site. This can be in product recommendations or live chat support to answer any questions.
4. Respond quickly to customer inquiries.
Nobody likes feeling ignored, so ensure you're responsive to your customers' needs. Whether they're reaching out via telephone, email, or social media, ensure you get back to them promptly. Don't forget to set reasonable expectations for response times and ensure you're meeting them.
You might also want to consider implementing an automated customer support system. This can help offload some of the work from your customer support team and free them up to provide assistance where needed most. You can also use automation to track customer inquiries and ensure they're being addressed on time.
Additionally, customers expect businesses to be available 24 hours a day, seven days a week. This means having a robust website that can handle customer inquiries at any time of day or night. You may also consider offering live chat support when a customer needs an immediate answer.
5. Make sure your employees are adequately trained.
Your employees are the face of your business, so you want to ensure they're properly trained in best practices for customer service. This includes everything from proper phone etiquette to conflict resolution skills.
You might also want to consider creating a customer service manual. This can be a great resource for employees when they're unsure how to handle a particular situation. Include everything from your company's policies to common customer questions and concerns. If you don't have the time or resources to create a manual, plenty of templates are available online. Some companies also offer customer service training courses to which you can send your employees.
By following these tips, you can offer better services to customers in your online business and keep them coming back for more! Remember, happy customers are loyal customers, so superior customer service is always worth the investment of time and resources. With a little effort, you can create a customer service strategy that will set your business apart from the competition.