Many people are doing things themselves around the house today because of the range of power tools and the high-tech equipment they can easily get their hands on. These tools allow jobs to run smoother. They don't need classic hand tools anymore as high-tech tools can do the job without so much effort from them. Okay, maybe we still need to exert minimal effort to operate these machines. But the point is that it has become easier. Not to mention, the job is also more accurate than ever before.
It's the same with contractors. They now use power tools and high-tech machines, and devices to go about their jobs. This means that they can do more over a period. They can monitor their workers from wherever they are. They can also produce more quality products and output.
So, what are these high-tech tools and equipment that the modern contractor now has in his arsenal? What can cutting-edge technology do that was not possible before? These tools and accessories will help push your projects to the next level:
Wall Scanner
Any expert handyman will tell you how hard it is in the past to break down walls without knowing what's behind it. The wall scanner device is the solution to that problem. It tells you what lies behind the wall before you begin tearing it apart. So, if there's a pipe behind the wall, you can delay demolishing it until you find a clearer path.
Tool Tracking System
If you have a range of tools that you let workers bring to the job site, it can be hard to keep track of where they are. The tool tracking system will help you monitor who was the last person who borrowed the tools and where they were used. It will also help make sure that you bring the right tools and equipment when visiting a construction site. One of the worst things that can happen is finding out you failed to bring the needed tools. It's embarrassing to the clients.
Cameras
The importance of documentation in the construction process cannot be underscored enough. Security cameras are being used in construction sites to make sure that workers are not just standing around and waiting for the materials to arrive. In case of accidents, the cameras will also show what truly happened. Contractors can check the sites 24/7, and from anywhere they may be. The presence of security cameras there will help you find weak spots and identify the problems on the site.
Aside from security and monitoring, you can also use the cameras for marketing purposes. This is real-world proof of the efficiency of your workers. This is a great marketing tool that will attract customers when they are selecting contractors.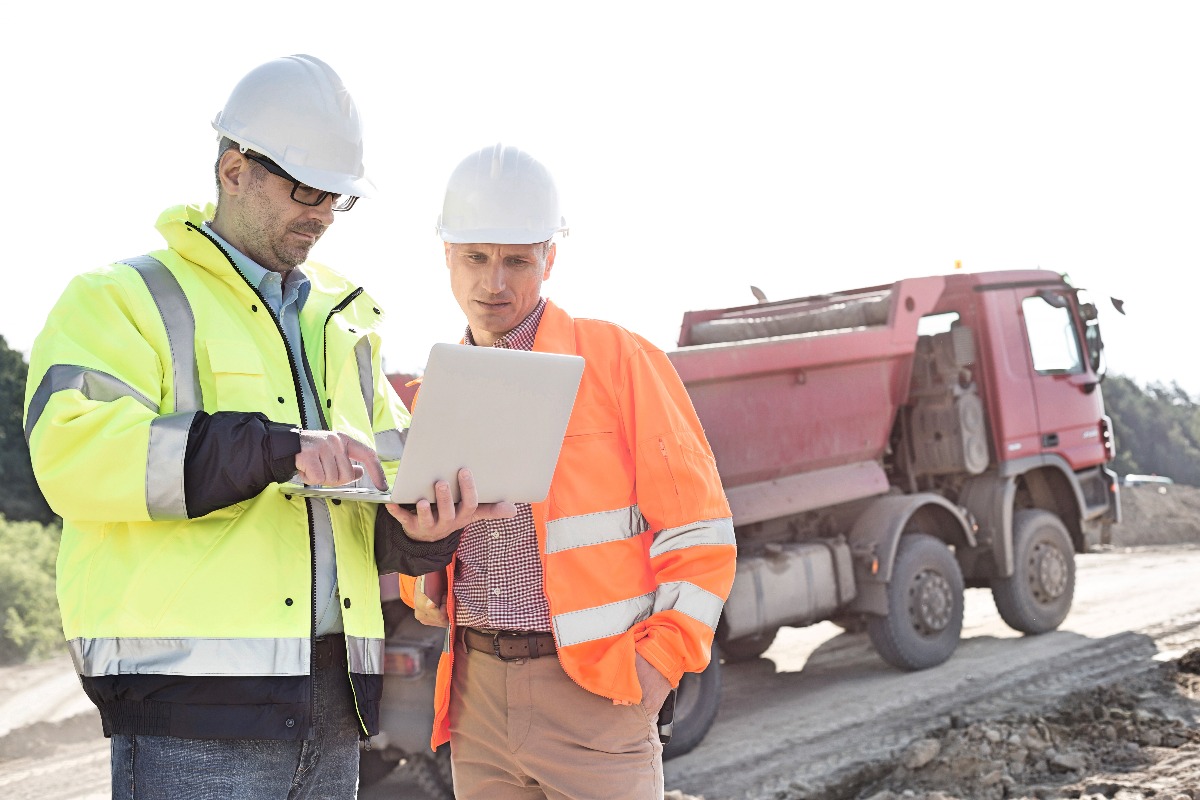 Ruggedized Laptops
Sure, these ruggedized laptops are more expensive, but it costs more to replace standard consumer items every few months. Laptops are not designed to withstand dirt, dust, and debris on the construction site. These can wreak havoc on your expensive equipment. But ruggedized laptops are sealed and treated to resist dirt and dust. It can also withstand extreme temperatures such as heat and cold.
Drones
Thanks to drones, contractors can keep an eye on the whole process. In fact, the drone can get into spaces that make it impossible for contractors to see with ordinary security cameras. Drones can fit into tight spaces that are inaccessible to contractors and clients. This is not only used for monitoring but also for showing clients what your company can do when they hire you.
Infrared Thermal Scanners
Contractors who work with insulation and creating solid seals should have infrared thermals scanners with them. These devices will help diagnose the insulation problems of a house or office building. Adding these devices to your toolbox will give you the needed information when you're sealing walls and ceilings.
CNC Machines
A computer-controlled machine that can make precise, repetitive cuts? What would the carpenters of the past think about this? This will not only make the job easier, but it will also make it faster. The machine allows contractors to take on larger tasks that can be assembled on-site. These are not exclusive to wood. Contractors use this with metal, too.