The internet has taken over numerous aspects of our lives. We use it for entertainment, work, and keeping in touch with others. It's no surprise that we now use it to find our dream homes. Real estate has changed a lot since the days of looking through newspapers and driving around town to find houses for sale. Now, you can do all of your house hunting from the comfort of your own home.
This blog post will show you various ways to use the internet when getting into the real estate market.
1. Research
The internet is an excellent tool for researching different areas you may be interested in moving to. You can find information about schools, crime rates, and average home prices. This will help you narrow down your search to a few specific areas. Once you've decided on a few places, you can start looking at specific properties for sale in those areas.
An excellent example of this is Zillow. Zillow is a website that allows you to search for houses by location, price range, number of bedrooms, and more. You can create an account and save properties you're interested in to return to them later. Zillow also provides information about recent home sales in the area and estimated prices for houses that are not currently on the market.
Trulia is similar to Zillow because it allows you to search for home properties. Trulia also has a mobile app that makes searching for properties even easier. One of the unique features of Trulia is its TripAdvisor-like "Neighborhoods" section which allows users to get insights about different neighborhoods from locals who live there.
2. Legal Help
Real estate transactions usually involve a lot of paperwork that can be confusing. The internet can be an excellent resource for finding sample forms and templates that you can use, such as purchase agreements and disclosures. It's essential to ensure that you're using the correct forms for your state or country, as real estate laws vary from place to place.
You can also find experienced real estate attorneys online who can help you with the legal aspects of buying or selling a property. They can review documents, offer advice, and represent you in court if necessary. Using the internet, you can find an attorney in your area who specializes in real estate law. You can also read reviews from other clients to know what to expect.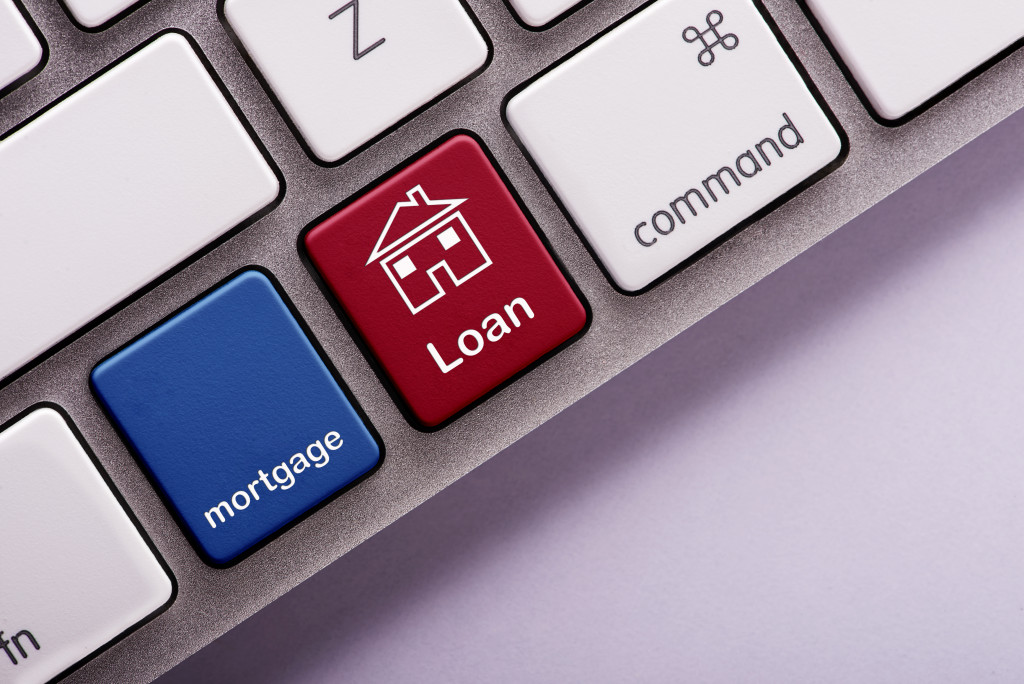 3. Financing
You'll need to get a mortgage if you're not paying for a property outright. The internet is an excellent resource for shopping around and comparing mortgage rates. Numerous websites allow you to input your information and get quotes from different lenders. This will enable you to compare rates and terms to find the best deal.
It's also a good idea to get pre-approved for a mortgage before you start looking at properties. This way, you'll know how much you can afford to spend. Mortgage pre-approval is usually done through a lender's website. You'll need to provide information about your income, debts, and assets. The lender will then tell you how much they can lend you.
Depending on your country or state, you may be able to get a government-backed loan. These loans usually have lower interest rates and more favorable terms. The internet can be an excellent resource for determining if you're eligible for one of these loans. Search for government-sponsored programs in your area.
4. Real Estate Agents
Finally, you may want to use the internet to find a real estate agent. Real estate agents have access to MLS (Multiple Listing Service), a database of properties for sale. They can also help you negotiate a purchase price, handle paperwork, and provide other assistance during the buying process.
When looking for an agent, it's a good idea to read online reviews. You can also check out an agent's website to see if they're a good fit for you. Many agents have information about their experience, education, and the types of properties they specialize in. Ask friends and family for recommendations as well.
But it is best to talk to several agents before working with one. This way, you can get a sense of their personality and how they would handle working with you. Schedule a meeting or a phone call so you can ask them questions and get to know them better.
These are just some of the various ways you can use the internet when getting into the real estate market. By using these tools, you can make your house hunting process much easier and less time-consuming. Always do your research and consult with experts before making any decisions. With the internet, you have all the information you need right at your fingertips.