The world has turned increasingly mobile. Smartphones are everywhere, and more people are using mobile phones to access the internet than ever before. That means that if you have an online presence, it needs to look good on a mobile device to capture the attention of your potential customers. Here are why having a mobile-friendly website is so important and give tips on creating one.
Increased Visibility
Having a website that looks good and functions well on a mobile device means your site will be more visible to anyone searching for information or products online. For instance, Google rewards mobile-friendly websites by ranking them higher in search results. This means potential customers will be more likely to find your site. If they do, they'll stay as long as it looks good on their device. Additionally, when people search for businesses or products on their phones, mobile-friendly websites are more likely to show up in the search result.
Better User Experience
Having a mobile-friendly website provides users with a better experience. On desktop websites, content can be harder to read, graphics and videos may not display properly, and navigating the site is often clunky. That's why it's important to design your website to look good on any device. This means ensuring that fonts are legible, buttons are large enough to be clicked with a finger, and images scale properly on different devices.
Higher Conversion Rate
People who easily find your site are more likely to convert into customers. Studies have shown that mobile-friendly websites have higher conversion rates than sites not optimized for mobile devices. This means if you make it easy for people to find your site and navigate it on their phones, they'll be more likely to visit and buy from you.
How To Make Your Site Mobile-Friendly
Crafting a mobile-friendly website doesn't have to be an exhausting or time consuming process. Here are some tips to help you get started:
Use a Responsive Design
Use responsive design techniques such as media queries and flexible grids/images. This allows your content to look good no matter what size screen it's viewed on. This means your website will resize and adjust according to the device's size. If you want a quick and easy solution, consider using a website template with a built-in responsive design.
Simplify Navigation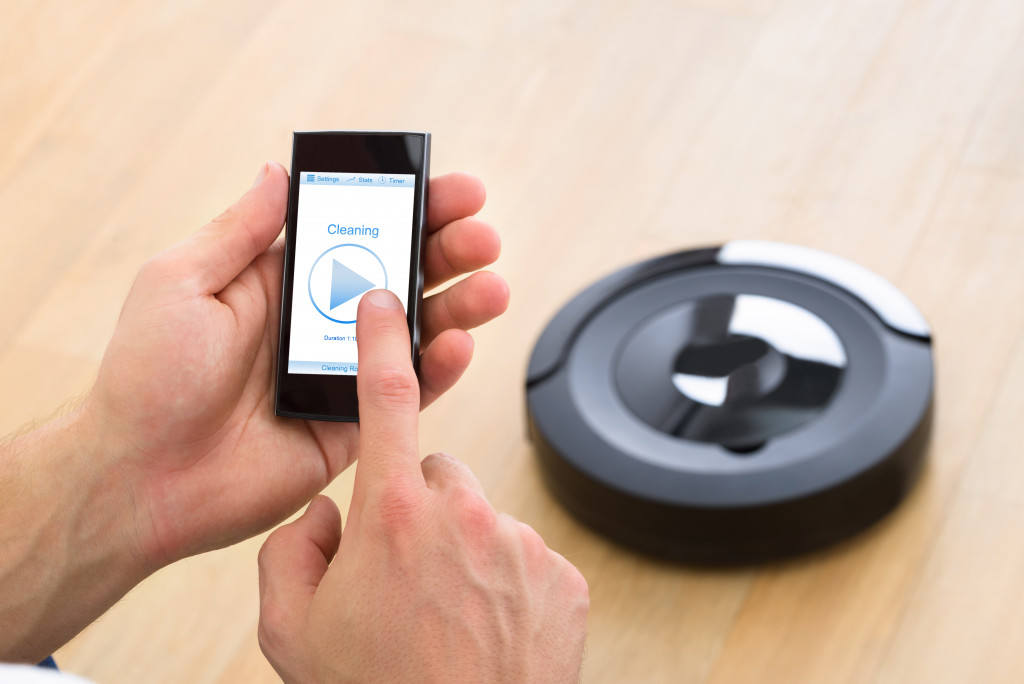 Keep menus simple and limit the number of items in each menu. Also, ensure your buttons are large enough to tap on easily with a finger. Consider creating separate mobile menus for easier navigation on smaller screens. You can use a mobile navigation plugin to help you with this.
Use Core Web Vitals
Use core web vitals to assess your website performance and make sure your website loads quickly and is free from any errors. The core web vitals include loading speed, interactivity, and visual stability. All of these can be measured and improved upon if needed. For instance, you can optimize your images and code to reduce the loading time. Google also uses these core web vitals to rank websites in search results, so it's essential to ensure they're up-to-date.
Speed Optimization
Optimize your website's images, videos, and other files to load quickly on mobile devices. This will ensure that visitors don't have to wait too long for your site to load. Additionally, use a content delivery network (CDN) to store and deliver your files, so they're delivered quickly, no matter where the user is.
Adaptive Content
Make sure your content is tailored for desktop and mobile users by using shorter sentences, paragraphs, and larger fonts for easier readability on smaller screens. Additionally, use media queries to adjust your content for different devices so that it's optimized for each device. For example, you can use different layouts for tablets and phones.
Optimize Images
Optimize all images used on your site for mobile devices by ensuring they are compressed, cropped appropriately, and scaled down for faster loading times. Use the correct file type (JPEG, PNG, etc.) and size each image appropriately. Additionally, make sure to use images with the highest resolution possible, so they look good no matter what device they're being viewed on.
Test Your Site
Once you've made all the necessary changes, test your site across multiple devices and browsers to ensure everything looks good and functions properly before launching it live. This is a critical step, as it helps to ensure that visitors will have the best experience possible when visiting your website.
Having a mobile-friendly website is essential in today's digital world. It improves the user experience. It also increases visibility and leads to more conversions from potential customers who may not visit because of poor design or slow loading times on their smartphones. By following the tips outlined above, you should be able to quickly make any existing website mobile-friendly so that it looks great no matter where it's viewed from!